So watching this episode. A husband and a wife taking a hit out on each other.
Seeing some more of Grace and Harold.
Carter and John talking about dating.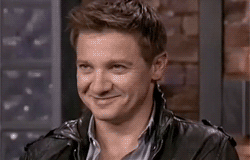 John's facial expressions are the freaking best
Seeing Harold put together a scavenger hunt for Grace.
And then remembering that Grace thinks he's dead.
Carter's nervous chuckle when Beecher asks her out.
Grace & Harold kiss.
Summary of my feelings on Grace and Harold:
Thank you for appreciating my descent into devious behavior.
—Harold Finch, Person of Interest 2x08